TPG Reviews: The Song Caster, by Danielle Shipley (Wilderhark Tales #4)
A hugely enjoyable addition to the series
—
The dull doom of impending marriage at his back and a reticent royal at his side, remarkable minstrel Gant-o'-the-Lute is off in search of adventure, and you can be sure he finds it – complete with much music, magicked maidens, and a dangerous power so great, Lute might for once find himself outmatched.
—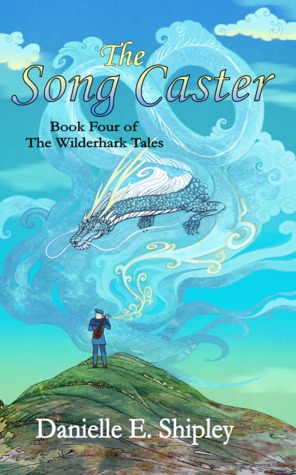 My Rating: 9/10
The Song Caster is yet another strong entry into Danielle Shipley's Wilderhark Tales series, and one which I'm very glad to have read. As a matter of fact, I think this is now my favourite book in the whole series. The book gets remarkbly tense in places without ever ditching the tradition Wilderhark-style humour, resulting in a read unlike anything else I have seen this year.
The first of the wo protagonists is none other than Gant o' the Lute, one of my favourite characters the last time around. I was thrilled to find he'd be having a bigger role her and the result is even better than I'd expected. Faced with the prospect of marriage, Gant decides on one last adventure before settling down into a (relatively) normal life. Over the quest that follows, Gant's character is fleshed out beautifully, with a huge character flaw brought to light which was only vaguely apparent in the past.
The second main character, however, is what provides this book's masterstroke. Shipley takes a bit character from book 2 – one that I (and I imagine, most people) had forgotten about – and gradually shapes him into an individual we can truly root for. I really enjoyed seeing this character develop over time, and sincerely hope we'll be seeing more of him in future books.
The writing is as good as ever, of course, with a good quick flow and nary a word wasted. And speaking of writing: I don't recall seeing a single typo or grammatical goof anywhere in this. Given that this is an indie book – and an early copy of one at that – that is doubly impressive.
Four books in, The WIlderhark Tales remains an absolute gem of a series. I eagerly look forward to the next installment.
*I recieved a copy of this book for free in exchange for an honest review. *